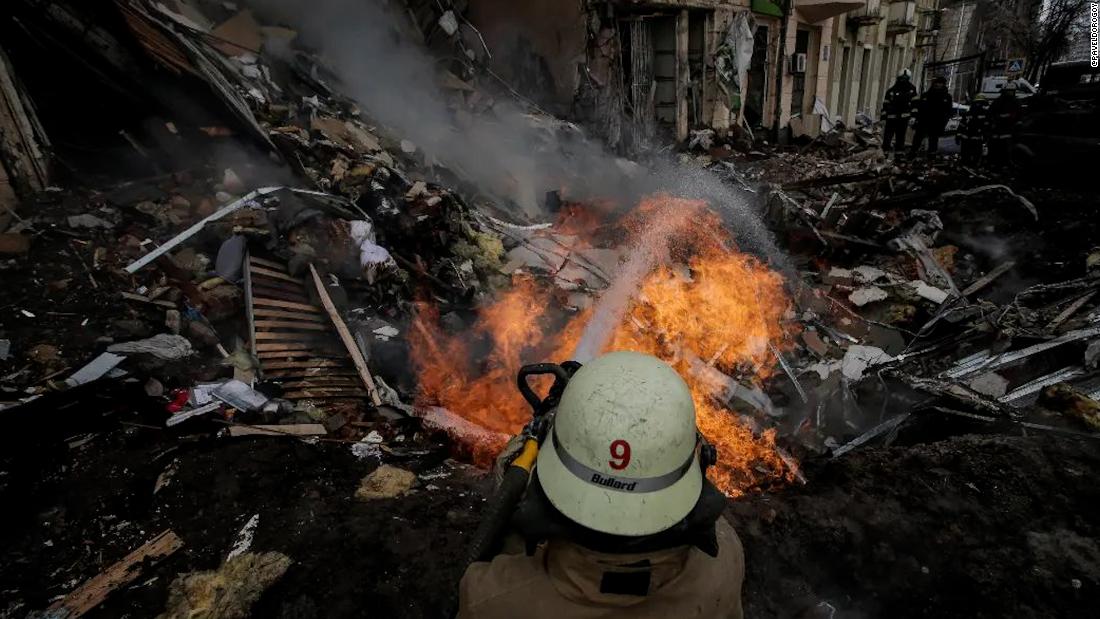 White House to meet oil and banking CEOs today on Russian invasion of Ukraine
Ukrainian Defense Minister Oleksii Reznikov said Mariupol defenders had played a "huge role in destroying the enemy's plans", as he gave an update in which he said forces Russians were stuck elsewhere but acknowledged a "difficult situation" across the country.
Facing so much Russian firepower in Mariupol, Reznikov said on Facebook, "Tens of thousands of lives have been saved across Ukraine. Today Mariupol is saving Kyiv, Dnipro and Odessa. Everyone needs to understand that".
Ukraine has rejected an ultimatum to surrender the besieged city of Mariupol after a Russian deadline of 5 a.m. Moscow time (10 a.m. ET) expired on Monday.
Reznikov claimed that Russian ground forces elsewhere were at a standstill. That is why, he said, Moscow is "making desperate attempts to push Belarusian troops into the hell of war in Ukraine."
Reznikov said that Russia "no longer dreams of capturing kyiv, and they are out of breath in the Chernihiv and Sumy regions and are receiving painful blows near Kharkiv, in the Mykolaiv, Kherson and Luhansk regions."
Chernihiv and Sumy in the north of the country are surrounded and heavily damaged but are still under Ukrainian control. Meanwhile, the southern city of Kherson is occupied by Russian forces but has seen persistent civil protests, and there were further protests over the weekend in the southeastern city of Enerhodar following the arrest of the 'deputy mayor.
Russian troops in southern Ukraine are "still attempting to bypass (the southern city of) Mykolaiv as they seek to move west towards Odessa", the UK Ministry of Defense said. noted late Sunday. Russian naval forces, he said, "continue to blockade the Ukrainian coast and launch missile strikes on targets across Ukraine."
Kharkiv has come under heavy missile and rocket attacks since the invasion began on February 24, but is not yet completely surrounded, according to Ukrainian officials.
Reznikov said that after 25 days of fighting, "we are suffering losses. The enemy is destroying our cities and undermining our economy. The situation is very difficult.
"But as long as our army, which is reinforced by reserves, is preserved, we will fight. And we will win!"