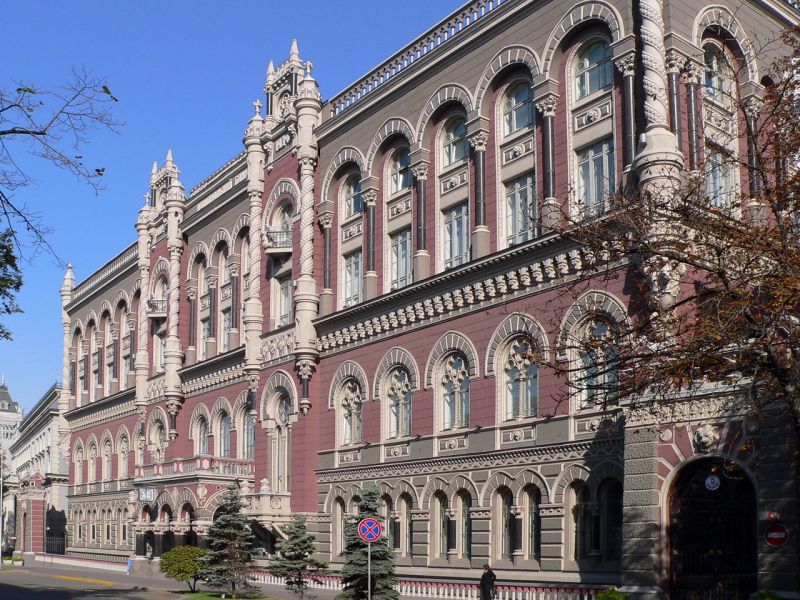 NBU WANTS TO INCREASE THE RETURN OF FUNDS FROM EX-OWNERS OF DEFAULT BANKS
[ad_1]
The result of more coordinated work on returning funds from failing banks could be an increase in the partial voluntary repayment of debts by former owners, said First Deputy Governor of the National Bank of Ukraine Kateryna Rozhkova.
"What can happen and what we would like – maybe the owners will be to some extent willing to pay off the debts voluntarily," she told Interfax-Ukraine, responding to the question on implementation of the paragraph of the memorandum with the IMF on strengthening work on the return of assets of failed banks.
Rozhkova recalled that a working group has been established at government level, headed by the Prime Minister, which includes the governor of the National Bank and the head of the Deposit Guarantee Fund, which is working to stimulate work on the return of assets.
"Actually, you don't have to invent anything new, because PrivatBank has come a long way: there are courts in Western jurisdictions, tools for how to do it – through courts in Ukraine or abroad, "said the representative of the National said the bank.
Rozhkova said that all documents in the hands of the NBU, confirming certain abuses, have been transferred to law enforcement. According to her, the Deposit Guarantee Fund performs due diligence with the participation of audit companies to determine where and how the assets were withdrawn for each of the banks, according to the schedule. In addition, claims are being prepared, which should be transferred either to the courts, or to law enforcement agencies here, or to other jurisdictions.
"I will also say an unpopular thing, but it is true: these banks which left the market have assets which they lost in Donetsk and in Crimea. [in the occupied territories]. And it was not a withdrawal of funds. There are assets that ceased to be serviced when the hryvnia strongly devalued. Collateral has depreciated, loans have increased. You can't say that all the volume is the fault of the shareholders. It is necessary to calculate, to prove, to divide and, where it is provable, to proceed in the traditional way, "Rozhkova said.
As reported, according to a memorandum with the IMF, by the end of December this year, the attorney general's office is due to issue a semi-annual report on the results of criminal proceedings against former bank owners, directors and other related parties in each bank resolution since the start of 2014, with aggregated data on the number of people investigated, tried and sentenced as well as the amount of fines and damages recovered.
The next benchmark in this area is the publication of an asset recovery strategy document and an action plan for restoring the assets of failed banks by the end of February 2022.
Related
BANKS, NBU
[ad_2]