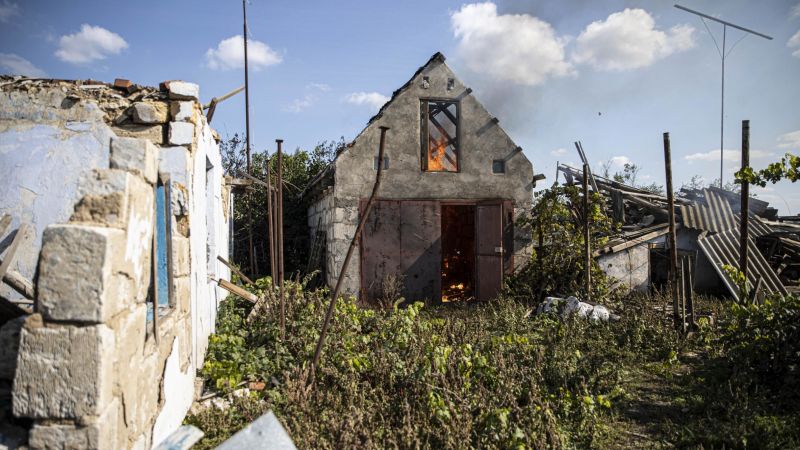 Live Updates: Russia's War in Ukraine
A senior Ukrainian official said the "number one task" of Russian forces was to hold the southern front line.
The Russians are digging in and sending in more resources in hopes of holding back Ukrainian forces pushing towards Kherson, said Oleksii Hromov, a senior army general staff official.
"The enemy plans to accomplish this task with the help of the first wave of partial mobilization and increasing the number of its troops on the western bank of the Dnipro river," he said, referring to a way key waterway where fighting has recently taken place on both shores.
Hromov suggested that there were now over 40 Russian battalion tactical groups in the Kherson region. Each group usually consists of around 1,000 people.
Why this region is key:
"For the Putin regime, the southern direction – Kherson, Zaporizhzhia and Mykolaiv – has strategic significance from the point of view of preserving the land corridor to the Crimea and the water supply of the peninsula, as well as the creation of a future beachhead for the capture of Mykolaiv and Odessa regions, depriving Ukraine of the status of a maritime state," Hromov said.
In his own statement, the Russian-backed Crimean leader stressed the region's importance to Moscow and its appointed leaders in occupied Ukraine.
"Our common position is that the protection of the Kherson region will ensure the security of the Republic of Crimea. To this end, we will continue to take all necessary measures, including providing maximum assistance to troops and law enforcement on the front lines," Sergei Aksenov said Thursday.