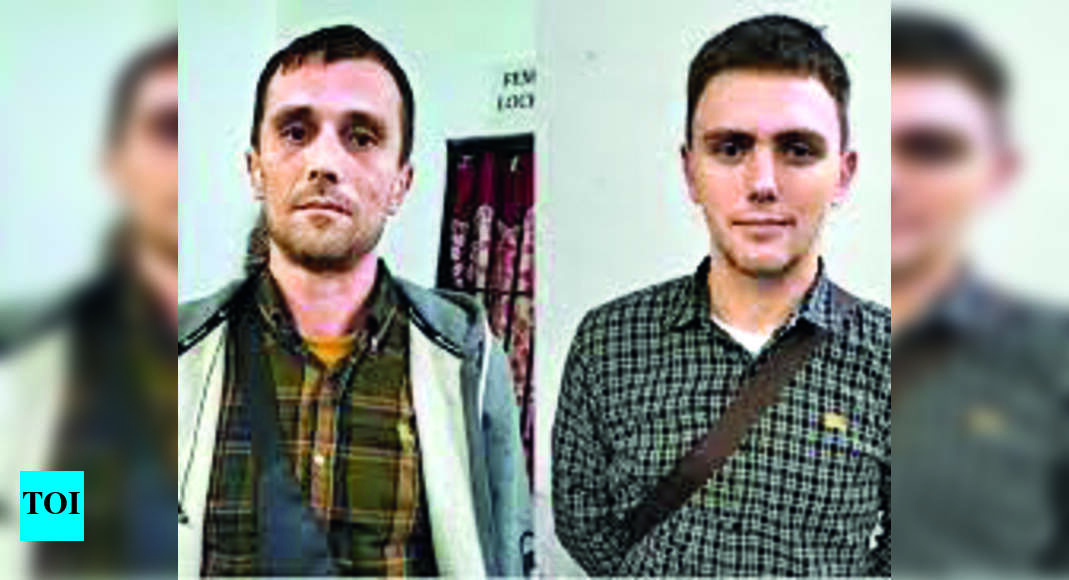 Kyiv: Two fugitive Ukrainians arrested without travel documents in Assam | Guwahati News
Guwahati: When Assam government railway police arrested two Ukrainians from Kyiv who were traveling from Agartala to New Delhi without any travel documents, they were unaware that the duo were members of an international racket of bank fraud, who was arrested and imprisoned in Dhaka in 2019.
Acting on a tip from Agartala that two foreigners were traveling by Tripura Sundari express, a GRP team intercepted them at Badarpur railway station in Karimganj district.
"They couldn't produce their passports or visas. The only document they were carrying was an international driving license issued by the Ukrainian government," Badarpur GRP station manager A Boro told TOI.
The two were identified from their driving licenses as Nazarii Vozniuk (21) and Volodymyr Trishchynskyi (39).
During questioning, they confessed that Nazarii and Volodymyr along with four other campaign men were arrested in an ATM fraud case in June 2019.
These two were released on bail after serving a prison sentence of two years and seven months.
"We suspect that being foreigners, the court in Dhaka had granted them bail on the condition that they could not leave the country and their travel documents were seized. We have asked the court in Dhaka to request copies of their bail orders," Boro said.