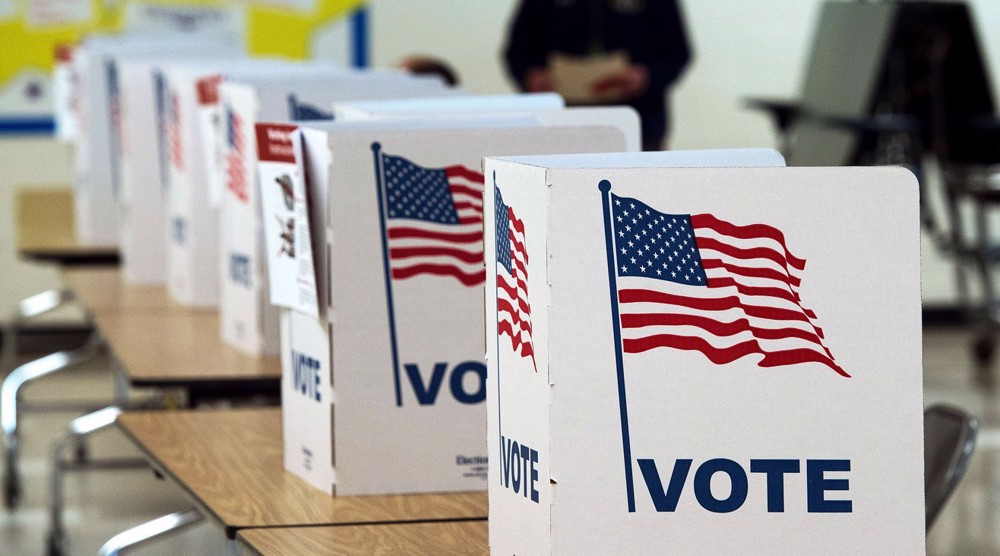 Biden urges Americans to 'stand up for democracy' as Trump hints strongly at new race
President Joe Biden on the eve of the US midterm elections called on Democrats to to go to the polls en masse to "protect democracy", while former President Donald Trump has hinted that he will run for the White House again in 2024.
"We know in our bones that our democracy is in jeopardy and we know this is the time for you to stand up for it," Biden told a crowd Monday night at Black University near Baltimore. "The power is in your hands…so vote, vote," he told Democrats.
Biden's speech presented what he called a "choice between two very different visions of America," saying his administration has successfully blanketed the world's largest economy from the COVID pandemic, with a rate of 3.75% unemployment and booming manufacturing industries.
He claimed Republicans would revert to a "trickle down economy" that favors the wealthy, if they win the midterm elections.
On the other side, Donald Trump has strongly hinted that he could run for president again and on Monday he said he would make a "big announcement" on November 15 at his resort town of Mar-a- Lago, where he is widely expected to announce the launch of his 2024 presidential campaign.
"If you support decline for all of America, then you absolutely must vote for the radical left Democrats. And if you want to stop the destruction of our country and save the American dream, then tomorrow you have to vote Republican in a giant red wave that we've all heard of," Trump said.
The former president also revealed that he knows the difference between socialism and communism, saying that under President Biden, the United States skipped the former and went straight to the latter.
Republicans countered that a vote for Democrats meant rising inflation and an increase in violent crime, seeking to turn the midterm elections into a referendum on the president.
Midterm elections are crucial for maintaining control of the US House of Representatives and Senate when it comes to introducing and passing new laws. Seats in the House are divided among the states according to their population, and all members are elected for a two-year term.
As Americans head to the polls, their votes could affect the final two years of the Biden administration as Republicans and Democrats vie for control of both chambers.
Biden has enjoyed the comfort of having a Democratic-controlled Congress in his first two years in office, but that could change in the November 8 midterm elections.
On Monday, Biden told reporters he thinks the Democrats will win the Senate, while conceding "it's going to be tough" to retain the House and that his life in Washington could get "tougher."
If Republicans took control of one or both houses of Congress, it would open the door to Republican-led investigations that could challenge the White House. A Republican-led Senate could also block Biden's judicial or administrative appointments.
Control of Capitol Hill would give Republicans the power to block aid to Ukraine as they are reluctant to maintain the current rate of US financial and military support. However, they are more likely to slow or reduce the flow of arms and economic aid to kyiv than to stop it.
More than 43 million Americans have already voted, either in person or by mail, according to the US Elections Project, which tracks early voting.
But the final results may not be known until days — or in some cases even weeks — after election day, setting the stage for what promises to be acrimonious challenges.