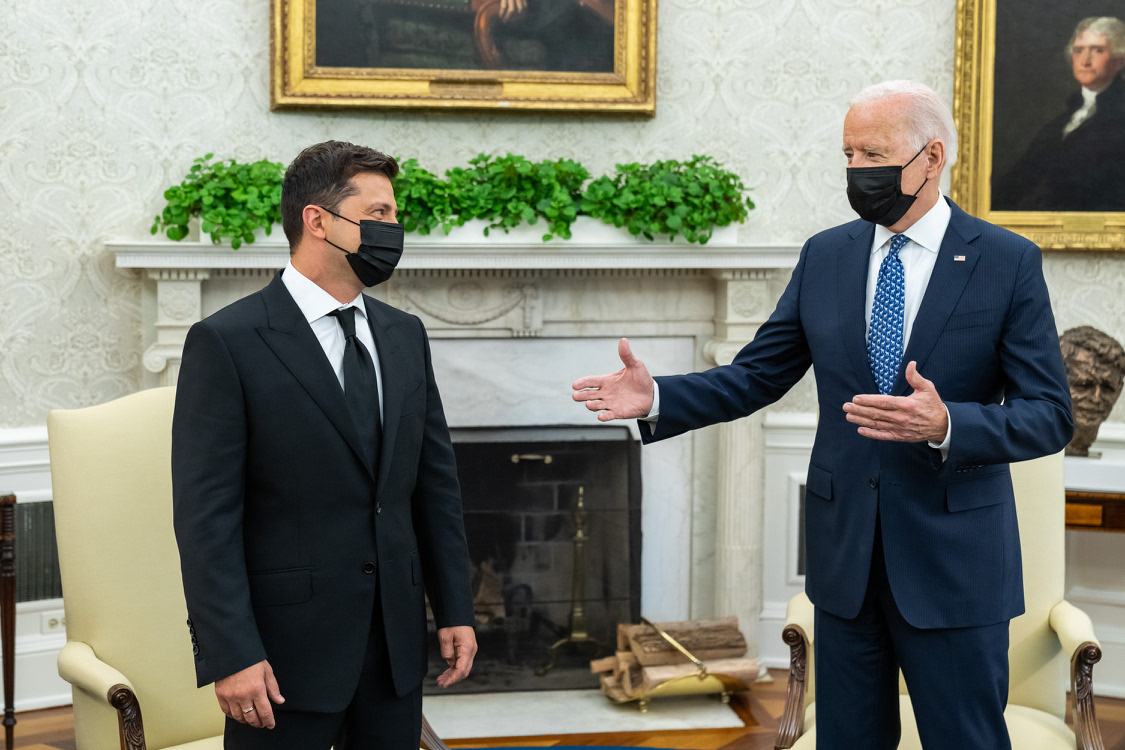 While NATO is injecting high-end military equipment into kyiv, who monitors the stockpiles of weapons?
OPED By Girish Linganna
The war between Russia and Ukraine, which began on February 24, is still ongoing. If Ukraine had been able to put up a tough fight against Russia, how many weapons would have been supplied by the United States and other NATO members? The suppliers and the recipient would probably have a hard time answering.
On May 22, Ukrainian President Volodymyr Zelenskyy called on the West, especially the United States, to provide more weapons to facilitate the reopening of ports and transport routes that Russia has blocked.
He said if Ukraine got more weapons to fight Russia, it could export grain and other foodstuffs that could contain global inflation and food prices.
Russia–Ukraine War
Zelenskyy's request came shortly after America delivered on its pledge to deliver a $40 billion aid package to war-torn Ukraine on May 19. This included military, economic and humanitarian assistance programs and is considered one of the largest foreign assistance efforts in decades.
After witnessing Russia's renewed assault on Sievierodontesk in the eastern Donbass region, the president said the situation in Donbass is difficult.
Previous US aid to Ukraine was $13.6 billion in March. US aid reached a record $53 billion, with the second allocation since February 2022.
The US Senate approved the financial aid because Ukraine, in fighting against Russia, is defending democracy.
Despite all the foreign aid, Ukraine would still face a monthly deficit of $5 billion. Given that it is also going through a period of financial stress, it is unlikely that the United States will be able to sustain this kind of economic support for too long.
Last week, the US Senate's attempt to fast-track the $40 billion Ukraine aid bill was delayed due to concerns over inflation levels, government spending and debt. . Market analysts also predict that the United States will enter a mild recession by 2022.
Influx of heavy weapons in Ukraine
However, the issue of greatest concern is the supply of weapons, as there appear to be no records of weapons being used or stockpiled in Ukraine. There was no official announcement of the list of military assistance provided to Ukraine.
Still, political analysts and trade watchers said as many as 31 countries sent military aid to Ukraine amid its war with Russia. Firearms and ammunition were abundant. The United States likely shipped 50 million ammunition for handguns, light rifles, and artillery.
Different countries have sent anti-aircraft and anti-ship missiles over the past few weeks. The United States has installed 7,000 user-friendly anti-tank javelins, which soldiers can carry even on their shoulders. Another anti-aircraft gun seen in Ukraine is the German-made self-propelled Flakpanzer Gepard.
Ukraine was also discovered using US and Turkish "attack drones". Ukrainian officials have spoken to manufacturers of MQ-9 Reaper drones in Washington. They are heavy attack unmanned aerial vehicles with a range of 1,850 km. This is supposed to give Ukraine an advantage over Russia.
The war zone also saw the landing of the Turkish-made TB2 Bayraktar, a medium-altitude, long-endurance unmanned combat aerial vehicle capable of remote control.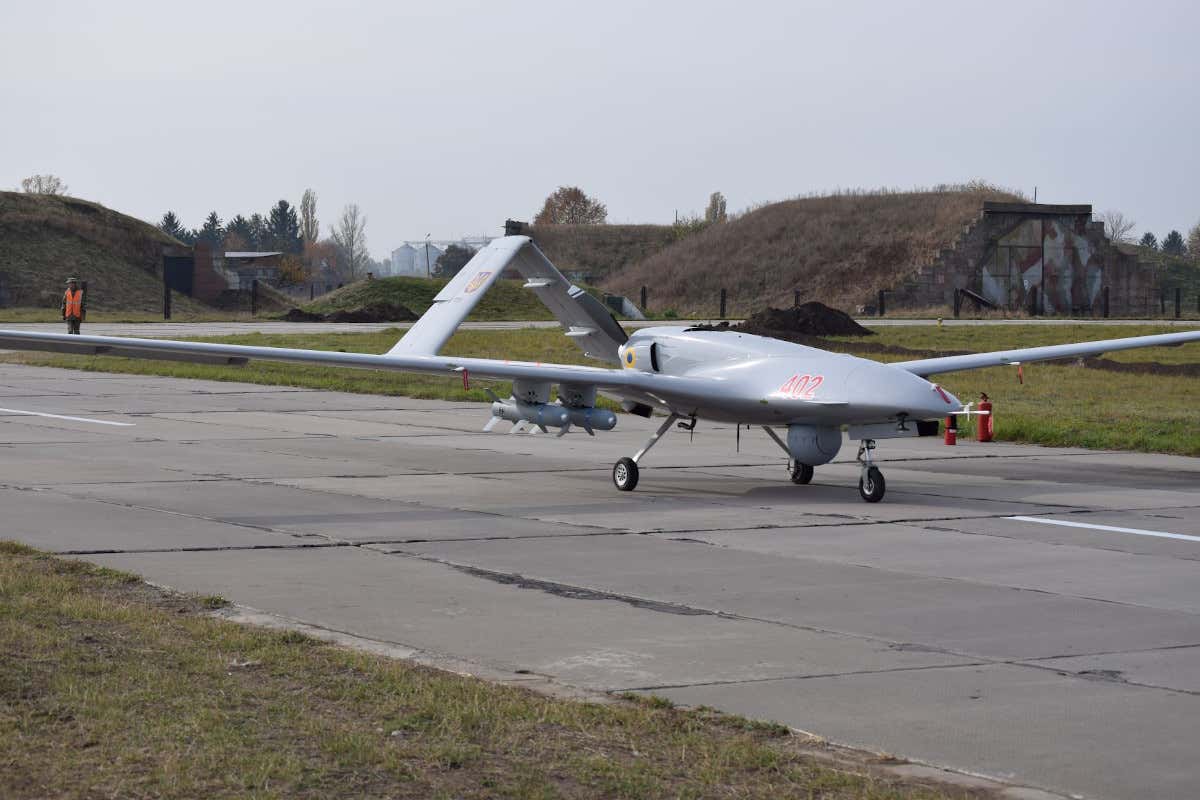 Turkey has used the TB2 in its operations against the Kurds and the Syrian Civil War. Ukraine, likely anticipating a significant threat from Russia, had signed a deal to purchase 12 TB2s in 2019.
Later, the total number increased to 20 Bayraktar drones. In March, Russia released images of the wreckage of the TB2 in Ukraine, while Ukraine claimed the TB2 had destroyed two Russian Raptor-class patrol boats near Snake Island and a Russian Mi-8 transport helicopter.
There could be more weapons, ammunition, fighter jets and drones of all sizes and capabilities in Ukraine.
The Ukrainian army has claimed that the use of American-made weapons worries Russian troops. Russia's endless invasion of Ukraine tells a different story.
The question is whether the Ukrainian military and civilians are equipped to handle the weapons sent by the United States. This question arose when the United States shipped hundreds of "Switchblade" drones – battery-operated unmanned aerial vehicles that can carry up to three pounds of explosives to Ukraine.
The drones are equipped with surveillance cameras and explode after attacking the target. When US defense officials feared sending unknown weapons to the Ukrainian military, Pentagon spokesman John Kirby said some of the Ukrainian troops would be trained to use the Switchblades drones.
He also announced that the Pentagon would send at least 120 "Phoenix Ghost" tactical drones, specially redesigned for Ukraine. The characteristics of the Ghost are not made public. It is believed that, like Switchblades, Ghosts are also suicide drones.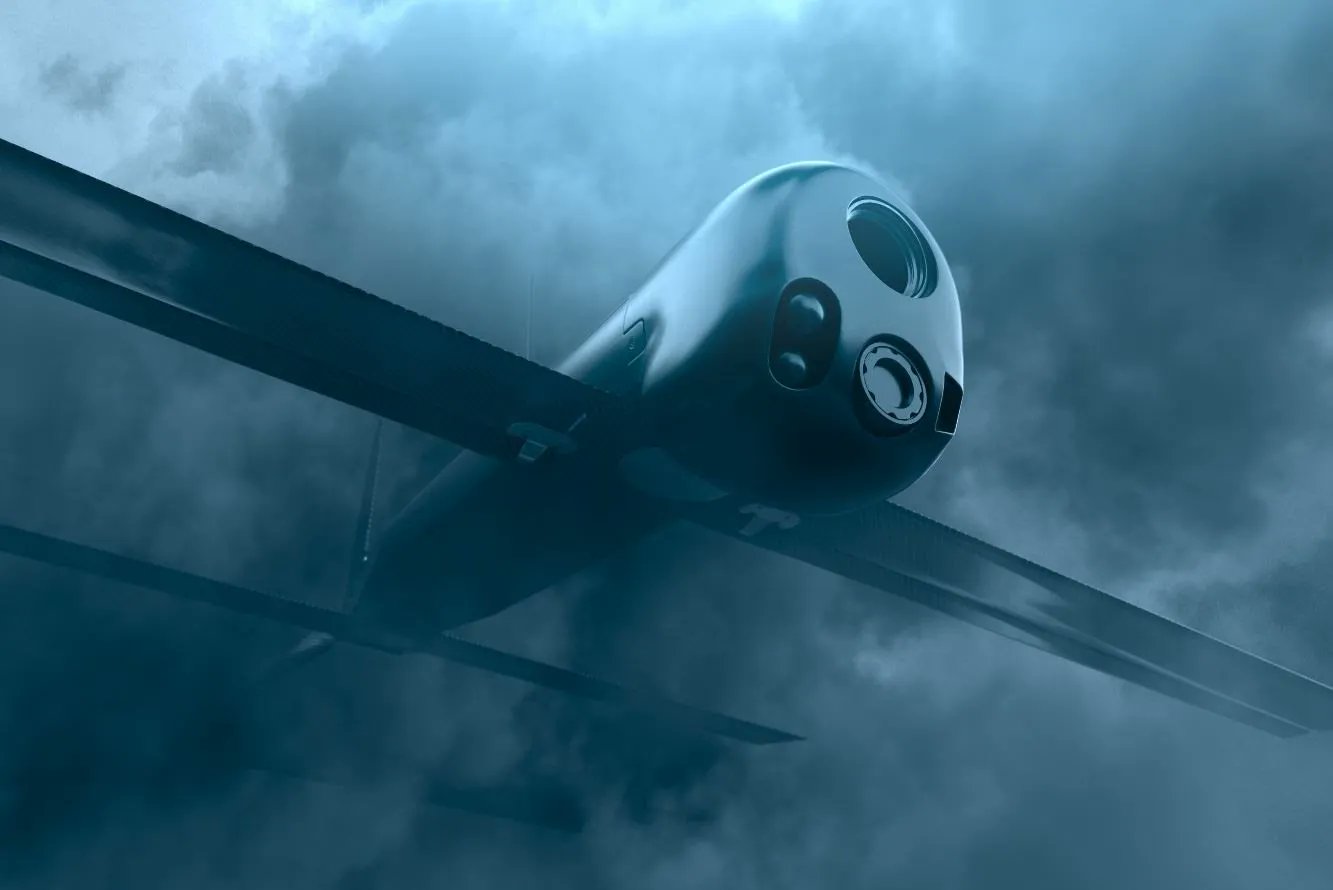 While there is no doubt that Kyiv received a variety of anti-tank systems, lethal weapons, javelins, etc., there is no certainty that they were all used? And if they are not used, are they in a safe place?
In the hands of extremists
Ukraine claims the weapons are being used in its war against Russia. But there is no third party to verify the claims.
Questions have been raised about Russia continuing its airstrikes, including the seizure of the Azovstal steel plant in Mariupol in the third week of May. These questions poke holes in Ukraine's assertions.
There are anxious voices worrying about military aid to Ukraine ending up in the undeserving strong or in the wrong hands. The flow of information from Ukraine is only one way – Zelenskyy and his claims.
Pentagon press secretary John Kirby noted that the US Department of Defense (DoD) is sending trucks loaded with pallets of weapons to the Ukrainian Armed Forces in Poland. He said it was up to Ukraine to decide whether to use them.
The US could use satellites if it wants to monitor or keep tabs on the war in Ukraine. Moreover, the United States must have trained the Ukrainian army for many years to use against Russia when the time comes.
There is no definitive answer as to when the war will end. If the fight turns in favor of Russia, what will be the fate of the weapons and ammunition piled up in Ukraine?
It's possible that this replicates events in Afghanistan, where the US abandoned weapons for decades and then suddenly dumped them. Indeed, the remaining unused weapons are in the hands of the Taliban, who currently rule Afghanistan.
Late last month, it was revealed that the United States had left behind military hardware worth an estimated $7 billion. The equipment was reportedly transferred to Afghan forces by Washington during the curse of its involvement in the Asian nation.
Taliban fighters had proudly displayed this weapon after acquiring it, with videos going viral on several social media platforms. Nor was it an isolated incident.
In 2019, CNN reported that the United States had shipped weapons to Saudi Arabia and its coalition partners in Yemen and the United Arab Emirates.
The weapons ended up being transferred to groups linked to Al-Qaeda and a Salafist militia. The Pentagon had said the Gulf monarchies were violating the terms of arms deals with Washington. But beyond that, the United States could do nothing.
Consistent with the trend, some analysts believe that US weapons entering Ukraine could fall into the hands of insurgents. The statement made by the vice-president of the Eurasia Center, Earl Rasmussen, to the Sputnik news service illustrates this well.
He said: "Much of the equipment [to Ukraine] will never reach the front lines. Sputnik reports that Rasmussen further added that the equipment "will either be sold on the black market or destroyed by the Russians in his staging area."
The possibility of weapons falling into the hands of ultra-nationalists and other terrorist organizations is also not far off.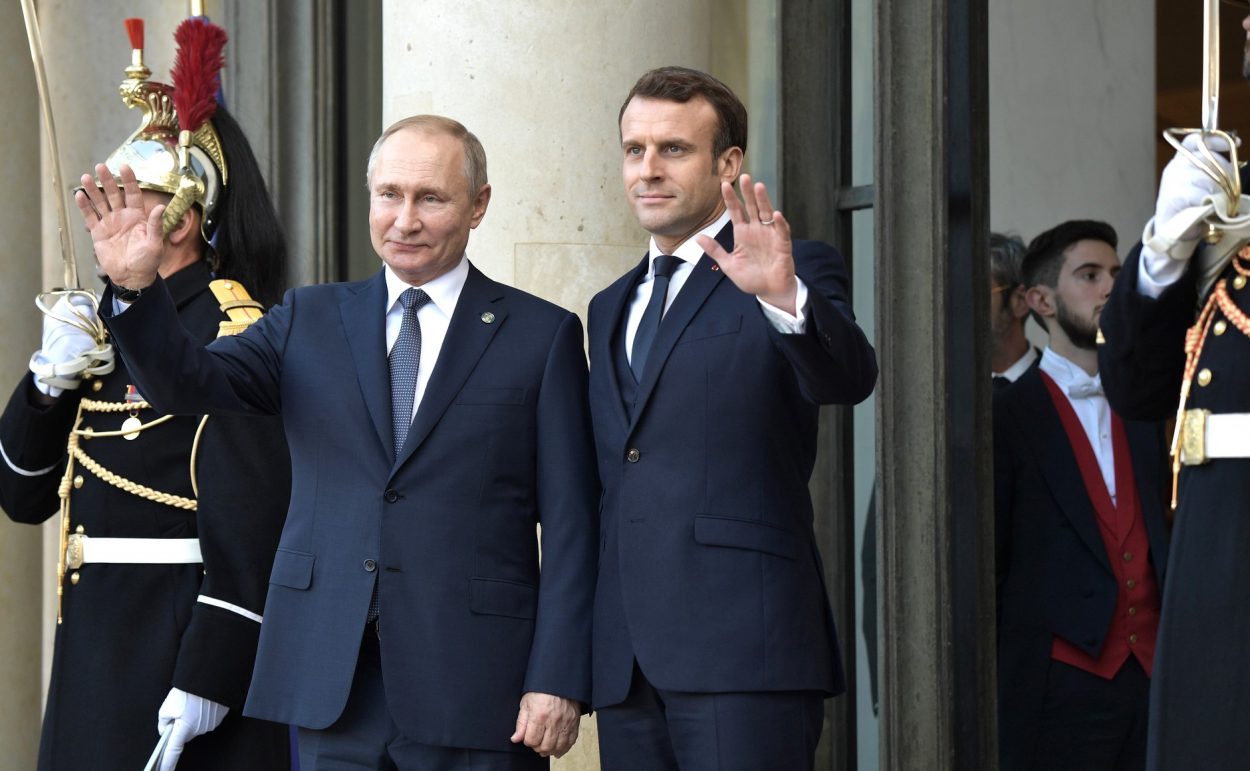 Corruption and chaos in times of war
The weapons and financial aid that Kyiv receives will have to face another obstacle: corruption. Although it took several steps before the war, Ukraine's track record in handling various types of humanitarian assistance has been sketchy.
Corruption is further exacerbated in a war situation, where most institutional control mechanisms have suffered a partial or complete breakdown. The huge amount of funding and equipment involved further compounds the seriousness of the corruption problem.
There are several proposals in the US Congress to increase documentation and surveillance to counter these effects.
However, transparency regarding arms and funds in a war-torn country is extremely difficult. The flow of ammo and aid cannot be blocked either. Ukraine needs to be "fortified" with arms and ammunition. This process will continue for a few more weeks.
Not only for its survival but also for the survival of the West, especially European countries. Aggressive Russian measures have already sapped the energy of the Baltic states of Estonia, Latvia and Lithuania. For fear of being targeted, the West will continue to pump out guns, jets, and drones, among other things.
The repercussions can only be felt later.
The author is an analyst and director of Aerospace and Defense ADD Engineering Components (India) Pvt Ltd. The opinions expressed are personal.
Email the author at:

[email protected]