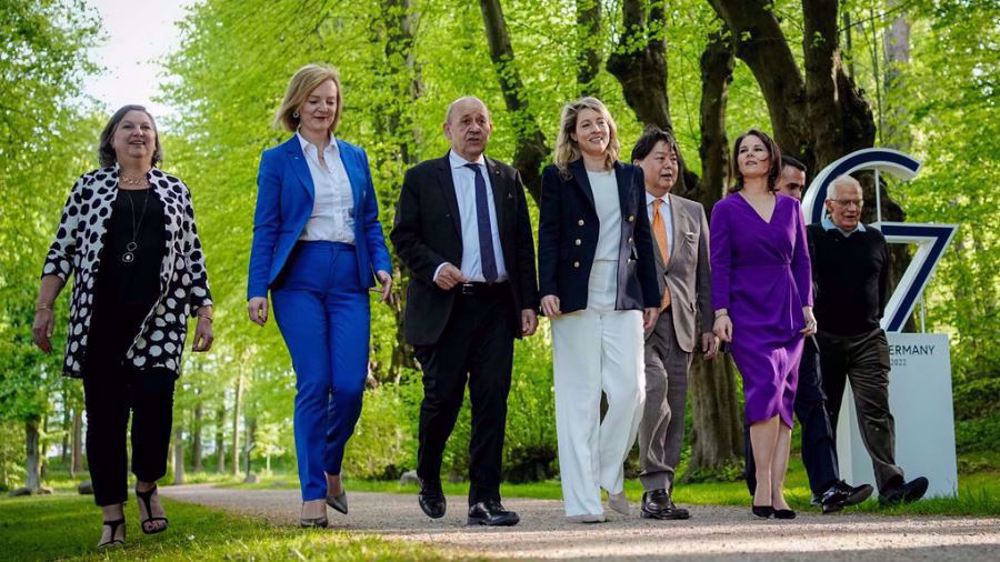 Ukraine urges G7 to appropriate Russian assets and redirect them to Kyiv
Ukraine's top diplomat has called on the foreign ministers of the industrialized countries of the Group of Seven (G7) to appropriate Russian assets and redirect them to Kyiv to be used to rebuild the conflict-ridden country .
"Canada has already done this and I have a feeling that others will reach this point sooner rather than later," Ukrainian Foreign Minister Dmytro Kuleba, who was invited, said on the sidelines of the two-day meeting. G7 foreign ministers in the north of the country. Weissenhaus German station on Friday.
Speaking to reporters at the meeting, which in addition to hosting Germany included diplomats from Canada, France, Italy, Japan, the United Kingdom and the United States, as well as Another Moldovan guest, Foreign Minister Nicu Popescu, Kuleba called on the G7 countries to appropriate billions of dollars of Russian assets and hand them over to Kyiv to spend on reconstruction. "We are talking about hundreds of billions of dollars. Russia must pay."
Kuleba said he also hoped Hungary would go along with other EU members' plan to ban Russian oil.
The EU plans to phase out Russian oil within six months.
The plan met with opposition from Hungary.
"If, if, theoretically, Hungary withdraws and does not support the package, I think it will cause a lot of damage to the European Union itself, and therefore they must do everything possible to prevent this from happening. happen," Kuleba said. .
Meanwhile, Russian President Vladimir Putin has expressed confidence that despite all the efforts of the West, the country's military offensive in Ukraine will achieve its goals.