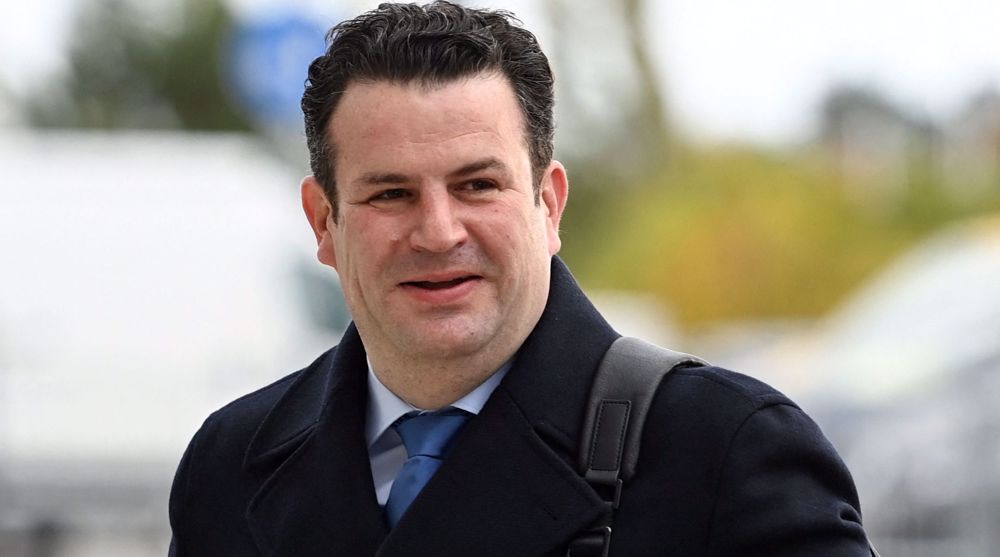 Russian gas embargo 'poison' for German society, minister says
German Labor Minister Hubertus Heil has warned the country against an embargo on Russian natural gas, saying the move would have a serious impact on the economy and its workers.
Such an embargo would amount to giving "poison" to German society, Heil said in an interview with the Funke media, published on Saturday.
"We should gradually become independent of gas imports, but the immediate imposition of an embargo would further complicate the situation with higher prices and loss of jobs. So we have to avoid that," he warned.
Heil noted that the labor market in Germany, despite the consequences of the COVID-19 pandemic, is currently stable, but drastic measures such as the Russian gas cut would make the situation worse.
"In the event of an immediate gas embargo, however, we would be in a completely different economic and social situation," he said.
European countries like Germany, France, Italy, Hungary, the Netherlands and others depend on Russian natural gas to generate electricity and heat for homes and to run their industries. .
On Friday, Italy's two-time prime minister and former European Union president Romano Prodi expressed serious concerns about how sanctions imposed on Russia over the conflict in Ukraine will trickle down to the European Union with the risk of create divisions between members of the block.
"The fallout from the Ukraine crisis will hit the EU hard. Sanctions will cost Italy and Germany dearly and less for other EU countries," Prodi said.
Italy and Germany are the countries that have relied the most on Russian energy over the past 20 years. Rome has tried to diversify its energy sources but it will take at least 2-3 years before achieving a total replacement of Russian gas.
Since the start of the war in Ukraine, Rome has been trying to wean itself off Russian gas, which currently accounts for more than 40% of total gas imports. However, according to the national statistics office ISTAT, Italian imports from Russia increased by around 120% in value in April, while Italian exports to Russia registered an annual decline of almost 50%.
"I have said many times that the impact of the sanctions will be completely asymmetrical. It goes without saying that the consequences for some countries like France or Spain will be softer," Prodi told Press TV.
Due to soaring energy prices, Italian inflation soared to 7% in March, the highest rate on record in three decades.
Earlier this week, Moscow rejected a Ukraine peace plan proposed by Italy. Additionally, Hungary urged Brussels to explicitly call for a ceasefire in Ukraine.
However, so far some Bloc members and European Commission President Ursula von der Leyen have taken a hawkish stance on Russia, never mentioning peace talks.
Russian President Vladimir Putin told German and French leaders on Saturday that Moscow was ready to find ways to ship grain stranded in Ukrainian ports, but demanded the West lift the sanctions.
Putin also warned his French and German counterparts, President Emmanuel Macron and Chancellor Olaf Scholz, against supplying more weapons to Ukraine, saying supplying weapons to kyiv forces could further destabilize the situation in Ukraine. the country in conflict.
Meanwhile, food prices soared in Europe after Ukraine stopped exporting its grain to other countries.
Russian forces have launched a special operation in the Donbass region of eastern Ukraine to defend and liberate the "pro-Russian people who for eight years suffered persecution and genocide by the regime of Kyiv".