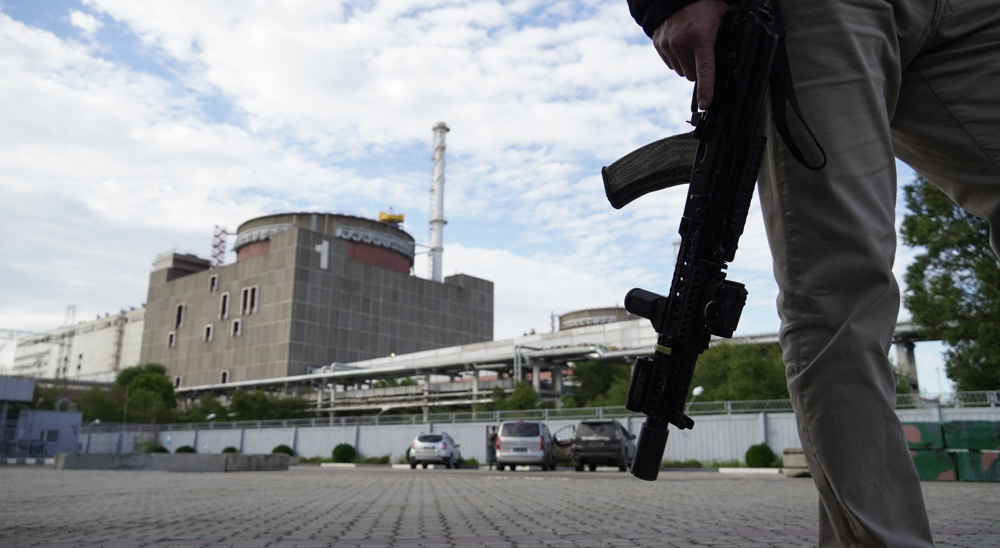 Russia hits Ukrainian positions after kyiv hits nuclear power plant
Russia claims to have struck several Ukrainian positions following the Ukrainian side's bombardment of spots near Europe's largest nuclear power plant, Zaporizhzhia.
The Russian Defense Ministry said on Saturday that its forces carried out strikes in the regions of Kherson, Mykolaiv, Kharkiv and Donetsk.
According to the ministry, Ukrainian forces had carried out an unsuccessful offensive near Pravdyne in Kherson.
The ministry said two incidents of Ukrainian shelling were recorded near the plant on Saturday, but the radiation situation at the station remains normal. "The kyiv regime has resumed its provocations threatening to create a man-made disaster at the Zaporizhzhia nuclear power plant," Russian Defense Ministry spokesman Igor Konashenkov said.
"A total of 15 shells were fired from the Nikopol region in the Dnepropetrovsk region. Artillery units of the Armed Forces of Ukraine were suppressed by return fire.
The Ukrainian Foreign Ministry denied Moscow's account.
Earlier this month, Russia accused Ukraine of repeatedly bombing the surroundings of Zaporizhzhia.
Ukraine and its Western allies, however, accuse Russia of using the plant as a military base to fire on Ukrainians. President Volodymyr Zelensky also accused Russia of committing acts of "nuclear terrorism".
Russia took control of the plant in March. He claims that his armed forces "do not in any way harm Ukraine's nuclear safety and do not cause any obstacles to the operation of the plant".
The International Atomic Energy Agency (IAEA) has already called for the creation of a security and safety zone around the plant.
Russia also took control of the Chernobyl power plant, which was the site of the world's worst nuclear crisis in April 1986.