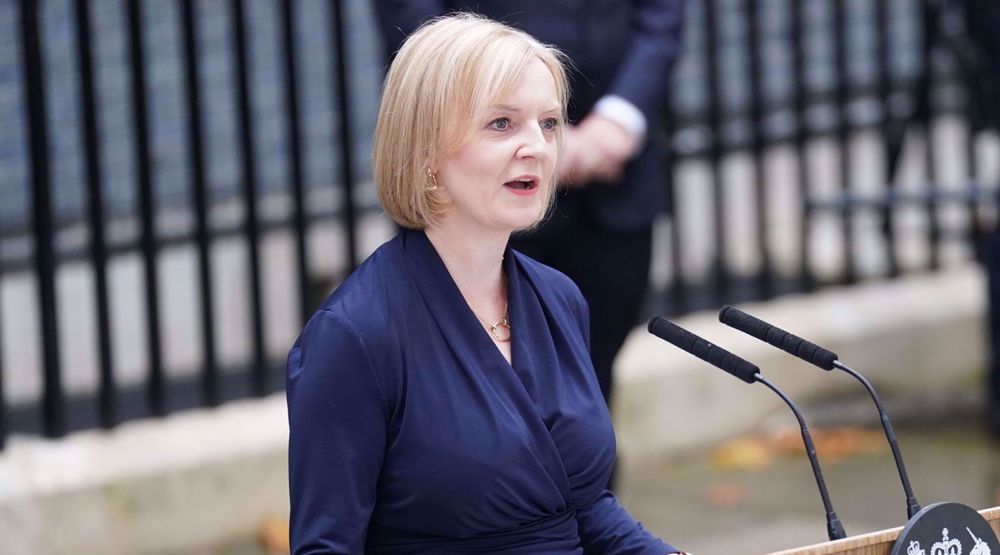 New UK PM contacts Zelensky, promises 'full support' for Ukraine
In her first contact with a foreign statesman, new British Prime Minister Liz Truss called Ukrainian President Volodymyr Zelensky, promising London's unwavering support for Kyiv in the face of an ongoing Russian military operation.
Truss, who succeeded Boris Johnson as British prime minister on Tuesday, called Zelensky "on his first call with a counterpart since becoming prime minister," a spokeswoman said.
"She (Truss) reiterated to the Ukrainian leader that he has his full support and that Ukraine can count on the UK's long-term support," the spokeswoman added.
London has been funneling military equipment, funds and training resources to Kyiv since February 24, when Russia launched the "special military operation" in its neighbor.
The operation aims to "demilitarize" the eastern Ukrainian region of Donbass, which includes the republics of Donetsk and Lugansk, among others.
In 2014, the republics seceded from Ukraine, refusing to recognize a Western-backed Ukrainian government that overthrew a democratically elected pro-Russia administration.
Announcing the operation, Russian President Vladimir Putin said the mission was aimed at "defending people who for eight years have suffered persecution and genocide by the kyiv regime".
Zelensky says 'coordinated' with Truss 'additional pressure' on Russia
Responding to Truss's assurances of support, Ukrainian President Zelensky said he had "coordinated" with the new British prime minister "additional pressure" on Russia.
Zelensky, who "invited her (Truss) to Ukraine", also expressed his gratitude to the "British people for major defense and economic aid to Ukraine", saying that "it is important that the Great Britain is ready to strengthen it further".
Also on Tuesday, the Russian Foreign Ministry warned Europe against reckless military assistance to Kyiv, saying the trend jeopardizes the continent's security by prolonging the conflict in Ukraine.
Deputy Foreign Minister Andrei Rudenko made the remarks in a statement addressed to the European Union.
The bloc, he said, "does not think about the consequences of providing military assistance to kyiv, and Brussels is determined to prolong the conflict and endanger the security of the continent", he said. he declares.