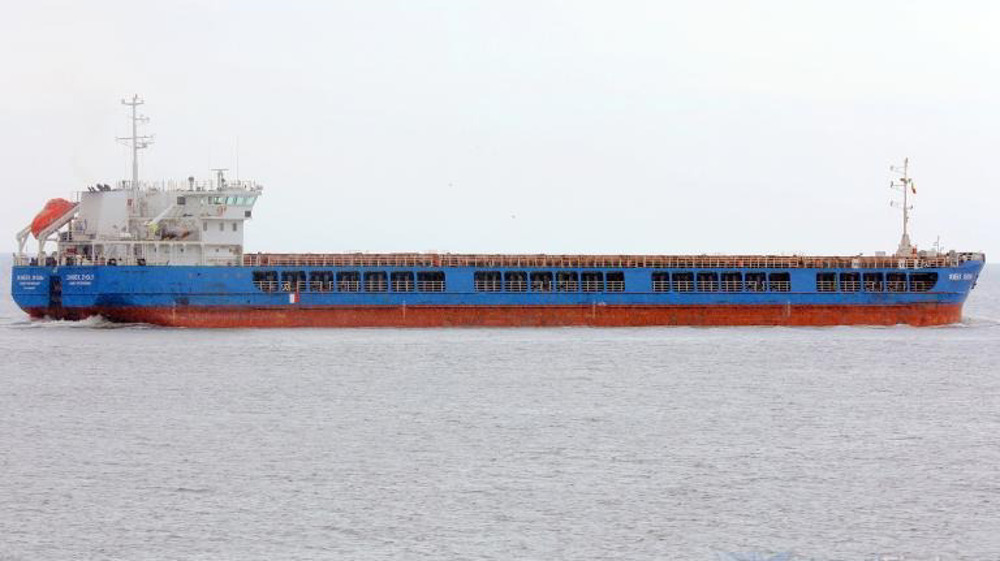 kyiv says Turkey has stopped a Russian ship carrying Ukrainian grain
Ukraine said Turkey stopped a Russian freighter carrying Ukrainian grain from the Russian port of Berdyansk, more than four months after Moscow's military operation began in the former Soviet country.
On Sunday, Ukraine's Ambassador to Turkey, Vasyl Bodnar, appeared on Ukrainian national television and announced that the Russian-flagged freighter Zhibek Zholy had been seized by Turkish customs authorities.
"We have full cooperation. The ship is currently at the entrance to the port, it has been detained by the customs authorities of Turkey," he said.
The targeted port is Turkey's Black Sea port of Karasu, said Reuters, which reported on Friday that kyiv had asked Ankara to hold the cargo ship. At the time, the news agency quoted a Ukrainian foreign ministry official as saying that the ship had loaded the first cargo of some 4,500 tonnes of grain from Berdyansk.
Bodnar said the fate of Zhibek Zholy would be decided by a meeting of investigators on Monday and that kyiv hoped for the confiscation of the grain.
Ankara and Moscow have yet to comment on the matter.
Ukraine claims that Russia is stealing its grain from seized Ukrainian territories. Moscow has previously denied that Russia stole Ukrainian grain.
Turkey, a NATO member state, shares a maritime border with Russia and Ukraine in the Black Sea. Ankara has offered its services to accompany maritime convoys from Ukrainian ports.
Ukraine, one of the world's largest grain exporters, has been unable to export the product since the conflict began in the country in late February. kyiv and the West accuse Russia of creating a risk of global famine by closing Ukrainian Black Sea ports.
The West has also accused Russia of blocking Ukrainian grain exports from the Black Sea.
Russia, however, claims that no action was required from the Russian side as it had already made the necessary commitments to resolve the issue.
Moscow has also denied any responsibility for the international food crisis, blaming Western sanctions.