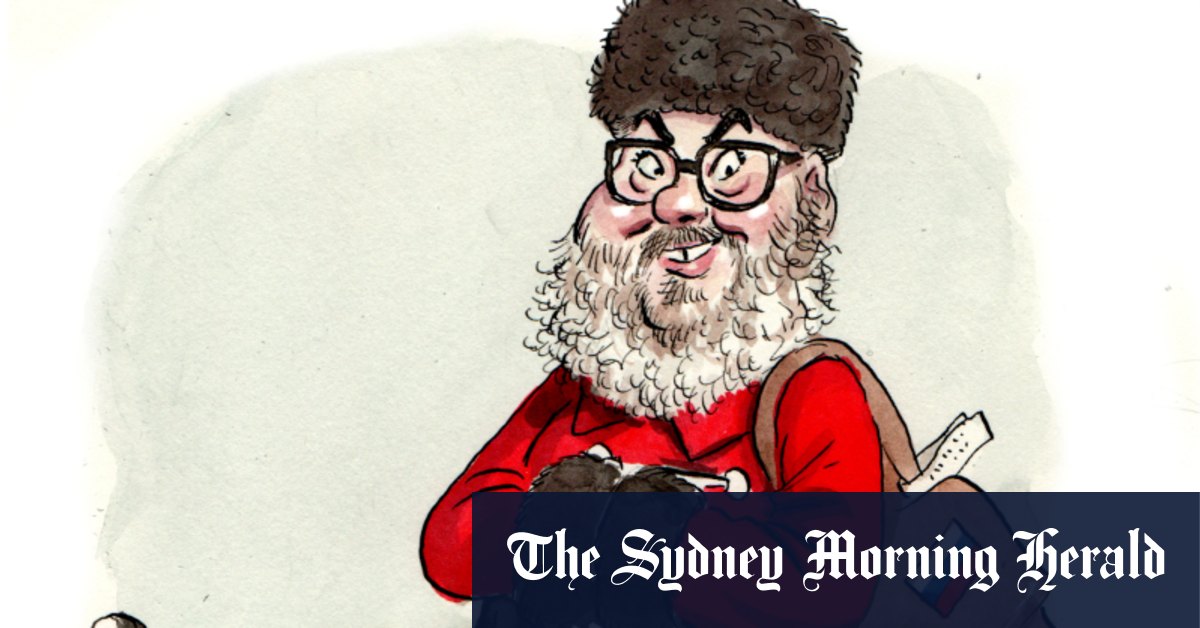 George Christensen gets closer to Russia
But some Extinction Rebellion activists, who initially planned to stage a protest outside the opening of the The Phantom of the Opera last month had written to the company about their deal with Exxon. In correspondence seen by CBD, Opera Australia confirmed that Exxon was no longer a sponsor.
All of this was done with a decidedly non-operatic fanfare.
First line
Channel 7 executives are feeling elated after the network's coverage of Saturday night's AFL Barnburner preliminary final between Sydney and Collingwood smoked opposition, drawing nearly 1.1 million viewers in the subway.
Seven will feel good with her home crowd for Saturday's grand finale – just like by Rupert Murdoch Foxtel, which has attracted more than 450,000 of its paying punters for its coverage of Swans and the Pies – finals fever helping to calm jitters over the mammoth $4.5 billion deal Foxtel and Seven signed this month here for seven years of football broadcasting rights.
And while Geelong and Sydney's squad rosters for the big game are far from finalized, CBD insiders tell us Seven's commentary squad for Saturday is settled, Friday Night Network callers all getting a Guernsey. This is Brian Taylor and James Brayshaw with the main call, while daisy pearce – ignoring attempts to quash it for a frank and refreshing speech on the royal football commemoration – will make special comments with Luke Hodge. Richmond Legend Matthew Richardson will straddle the border.
It's Rio's fault
It's fair to say that mining giant Rio Tinto has had to deal with a few reputational issues over the past few years. The company's destruction of a sacred indigenous cave in Juukan Gorge in Washington state two years ago sparked widespread outrage, a shareholder revolt and an internal purge that claimed the chief executive Jean-Sebastien Jacques and other prominent personalities.
But it looks like a big Australian company saw Rio's desperate attempts to make amends and wanted in. Biotech company CSL has just named Rio's global reputation and brand manager. Bernadette Murdochwho joined the leadership of its reputation management center of excellence last week, a move that raised some eyebrows among some shareholders.
While Murdoch only took over the reputation and branding of things in April last year, well after Juukan, she had been the company's senior brand, communications and communities advisor since 2017. the area that covers cultural heritage and relations with First Nations communities. .
This almost makes us wonder what skeletons, if any, CSL might be hiding.
Royal buns
The National Press Club of Canberra likes to make their food a little more appetizing by adding topical references instead of spices. And the funeral of Queen Elizabeth II Tuesday was no exception, with the NPC spruiking "le M'amburger" – a venison patty, cucumber and cranberry sauce on iceberg lettuce – as the tapas specialty.
A creation fit for a queen! But it's not an original idea – Sydney burger hotspot Bar Luca unveiled its own Ma'amburger yesterday (also featuring venison and cranberries).
It reminded CBD of the time, in 2020, when, in a culinary trolling act following Beijing fare, the club served a Chinese diplomat Wang Xining Australian beef and barley. Or when he marked Russia's invasion of Ukraine with "Chicken kyiv [sic]" balls.
The Morning Edition newsletter is our guide to the most important and interesting stories, analysis and ideas of the day. register here.