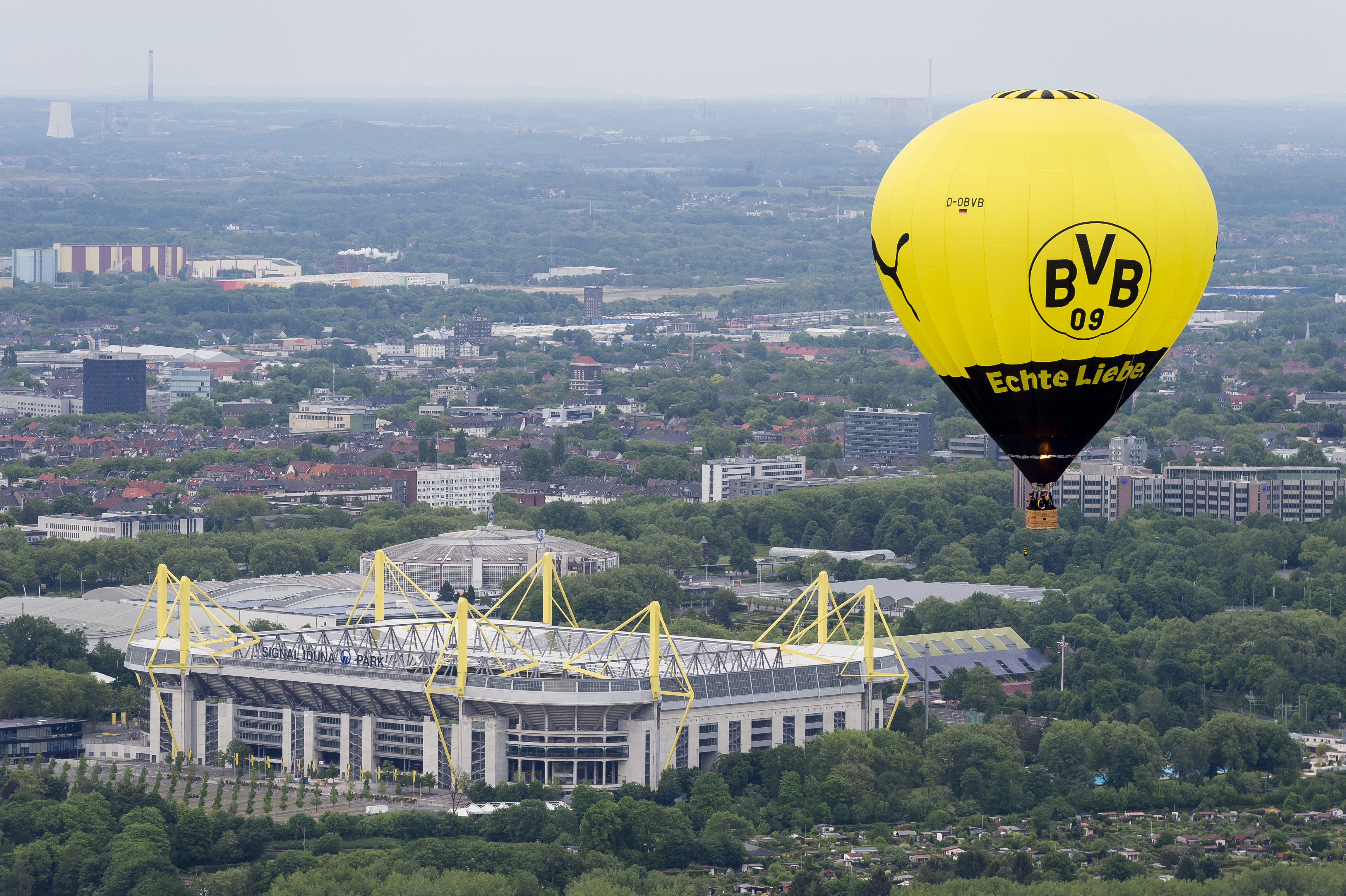 Dortmund-kyiv benefit match brings in €400,000
World: Friendly matches
★

Dortmund
⚽

J. Bynoe-Gittens (4), ⚽

X

Reinier (Pen. 54),

⚽

T. Rothe (65)
Signal-Iduna-ParkFull time2-3
★

Dynamo Kyiv
⚽

V.Buyalsky (9),

⚽

V. Vanat (11), ⚽

X

Mr. Shaparenko (pen. 17),

⚽

V. Vanat (35)
The official attendance tally for Tuesday night's benefit match between Borussia Dortmund and Dynamo Kyiv stood at 35,000.
The BVB announced net proceeds of €400,000 from the exhibition.
Dynamo Kyiv ended up downsizing Borussia Dortmund in a charity match to benefit refugee causes stemming from the ongoing conflict in Ukraine. Blue and yellow flags dominated the scene among Signal Iduna's 35,000 live viewers on Tuesday night. BVB and the visiting supporters regularly chanted "Dynamo, Dynamo" throughout the match.
Other guests invited by the BVB included Ukrainian rock singer Julian Sanina, who performed the Ukrainian national anthem before kick-off. 16-year-old Ivan Matviichuk had the opportunity to recite the opening line-ups alongside BVB stadium announcer Nobby Dickel. Kyiv youth academy player Nikita Semenov, a 13-year-old resident of SOS Children's Village Berlin and a BVB fan, gave the symbolic kick-off.
Both teams were given unlimited substitutions, meaning virtually every BVB first-team regular was given the opportunity to participate. With the exception of Jude Bellingham, all Dortmund players taking part in the weekend game with Bayern took part. Youngsters Tom Rothe and Jamie Bynoe-Gittens scored in the 2-3 loss.
The club announced that the total amount raised for the refugee cause exceeded €400,000. This included entry receipts, donations received outside the stadium and a broadcast deal with German broadcaster ZDF. This met the expectations of Dortmund boss Hans-Joachim Watzke. The long-time sports administrator had set a target just below.
"It was immediately clear to us that we wanted to do this," noted BVB head coach Marco Rose, "It was about coming together and sending unified messages. It's something we really like to do."
Dortmund
35

Mr. Hitz

↪46

9

E.Haaland

↪30

11

Mr Reus

↪46

43

J. Bynoe-Gittens

⚽

↪46

16

Mr. Akanji

↪30

34

Mr. Pongracic

37

L. Semic

↪46

14

N. Schulz

↪46

23

E. Can

↪60

44

Mr. Pherai

↪46

49

B. Taz

↪46
Bench
25

L. Unbehaun

↩46

18

Y.Moukoko

↩30

19

J.Brandt

48

B. Fink

↩46

3

G. Bueno Lopez

5

D.Zagadou

↩60

13

R. Guerreiro

↩60

30

F.Passlack

↩46

36

T.Rothe

↩46

⚽

47

A. Papadopoulos

↩46

20

Reinier

↩46

⚽

X

33

Also

↩30

↪60

42

G. Gürpuz

↩46

53

K. Finnsson

56

Mr Hober
Dynamo Kyiv
1

G. Bushchan

↪74

9

A. Dovbyk

↪76

17

V. Vanat

⚽

⚽

99

D. Antyukh

↪46

4

D. Popov

25

I. Zabarnyi

↪66

44

V. Dubinchak

↪46

5

S.Sydorchuk

↪66

ten

Mr Shaparenko

⚽

X

20

O.Karavaev

↪66

29

V.Buyalskyy

⚽

↪76
Bench
35

R. Neshcheret

↩74

71

D.Boyko

28

V. Kulach

↩76

6

Mr Burda

14

K. Vivcharenko

↩46

34

O.Syrota

↩66

73

A.Bowl

8

V.Shepelev

↩66

15

V. Tsygankov

18

O.Andrievsky

↩66

19

D. Harmash

↩76

22

V.Voloshyn

41

Mr. Kravchenko

↩46

89

V.Brazhko