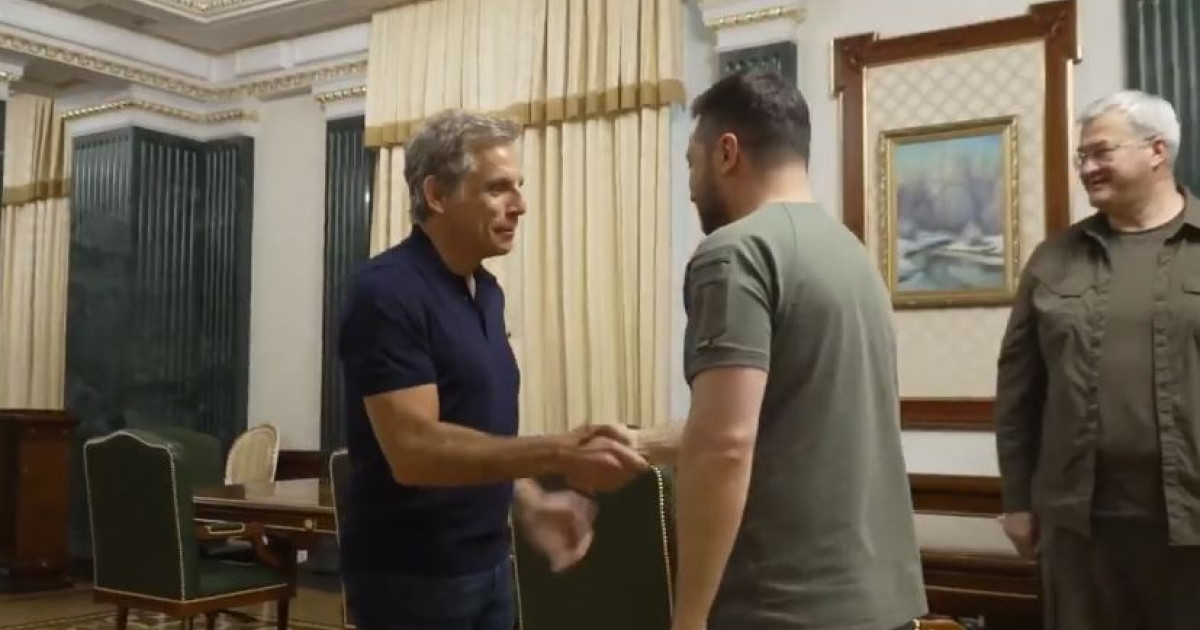 Ben Stiller meets Volodymyr Zhelensky in kyiv: "You are my hero"
Update. Ben Stiller met with Ukrainian President Volodymyr Jelensky in kyiv on Monday. The American actor said during his visit to the President of Ukraine: "You are my hero". For his part, Zhelensky said that Ukrainians feel his support and the whole world.
"Ukrainians feel support from all over the world, including many celebrities. The arrival of Ben Stiller proves it again. We appreciate that you are with us in these difficult times," Zhelensky said during the American actor's visit to Ukraine.
Ben Stiller traveled to Poland and Ukraine to meet many victims of the Russian war. "The search for security is a right and it must be respected by every person," he said.
The 56-year-old American actor arrived in Poland on Saturday and was pictured talking to staff at a warehouse where aid is stored in the southeastern town of Rzeszow, near the border with Ukraine. .
For many years, the UN. Ben Stiller, the Goodwill Ambassador of the United Nations High Commissioner for Refugees (UNHCR), then traveled to Ukraine on Monday, on the occasion of the international observance of World Refugee Day.
In a video posted to his Instagram account, the American star said: "Hello, I'm Ben Stiller, I'm in Ukraine now. I met people affected by war and listened to their stories. About how this war has changed their lives.
"War and violence are devastating to people around the world. No one chooses to leave their home. Seeking safety is a right that must be respected by every person," added Ben Stiller.
Since the outbreak of war in Ukraine in February, millions of Ukrainians have sought refuge in Poland.
On June 18, Ben Stiller met Ukrainian refugee Marina, who left Cargo with her three children two months ago, sources said.
Ben Stiller began working with UNHCR in 2016 and has traveled to various parts of the world with agency representatives to meet refugees in Germany, Jordan, Guatemala and Lebanon.